Create, Share, and Discover


Happenings
For social and community organizing—

From performances to art openings, protests to teach-ins, readings to lectures, parties to group hangs. Public or private. Physical or virtual.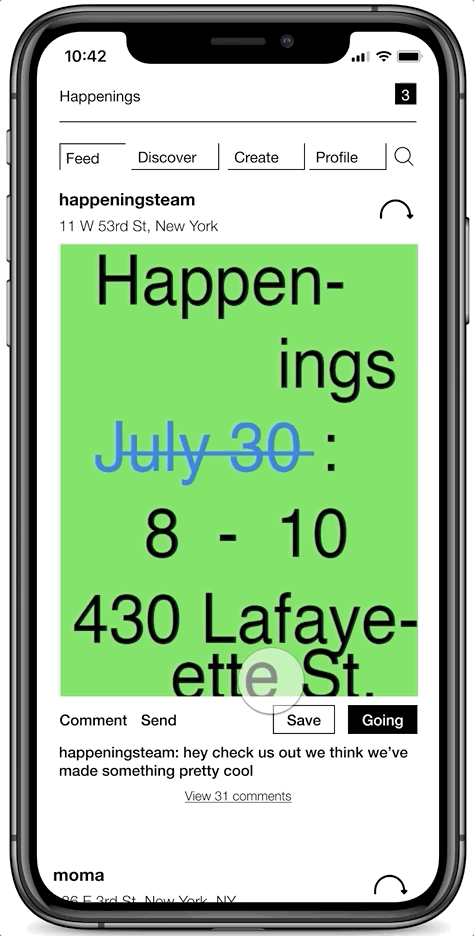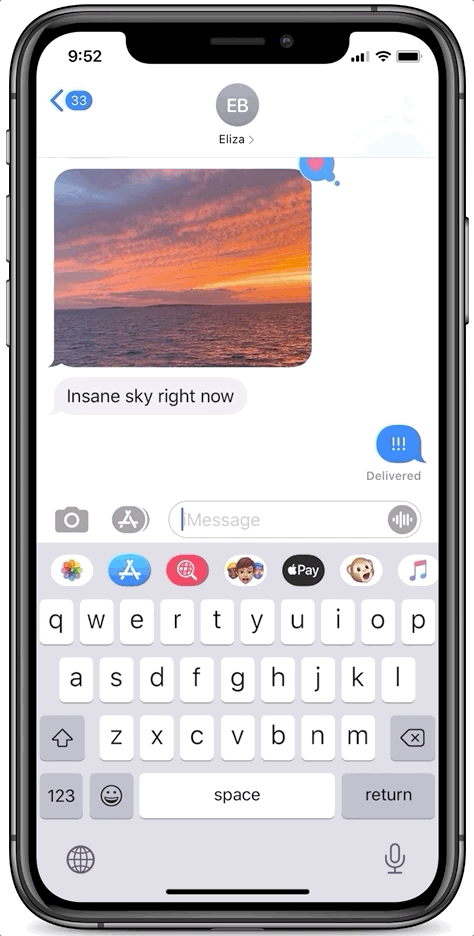 .

A tool to help people
organize, experience, enjoy, and learn.
Staying engaged with and connected to our communities.

︎︎︎

Happenings is here to help people and places be active and involved through in-person and virtual events.

The Desired Alternative:
We came together as a group of artists, organizers, and technologists to build a simple platform that we all felt was missing. There wasn't a single destination dedicated to sharing, discovering, and keeping track of both public and private events.
I
nvites and event-related posts are often lost in cluttered feeds, group texts, inactive social media accounts, and overwhelmed email inboxes. We've created a platform that makes it easy to share and discover happenings in our communities—a tool that's equally useful for attendees and hosts.
At the same time, we want to offer people the freedom to disengage from perpetual social media- use while staying in the know about goings-on. Happenings is a desired alternative to platforms that operate with values that contradict our own.
We prioritize people and their privacy over profit. We reject algorithmic amplification. We are against surveillance capitalism and personal data collection. We are committed to inclusivity, accessibility, sustainability and anti-racism.
Follow the people and places that organize events and programs you wish to engage with—
friends, cultural institutions, community organizers, local bookstores, venues, etc.
No ads, likes, or irrelevent recommendations.


What appears before you is generated by you and the places and people you follow.
Design a sharable visual invite by making a poster using the poster-feature or upload a pre-exisiting image to create an event.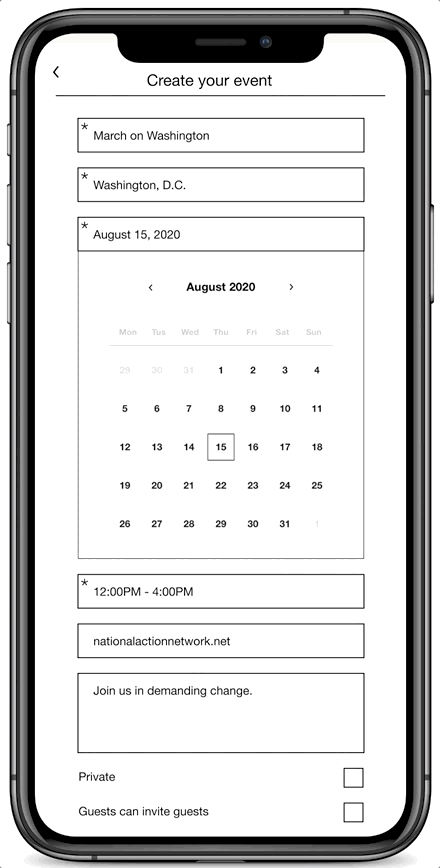 Invite people in your community to your own public or private events. Share events that appear in your feeds with friends. Copy an event link and text it.
Use the main feed to see events posted by people and places you follow. Toggle to the discover feed to see what events the people and places you follow are engaging with.
Keep track of up-coming events you've saved in your feed, manage upcoming events you're hosting, look back fondly on the past ones.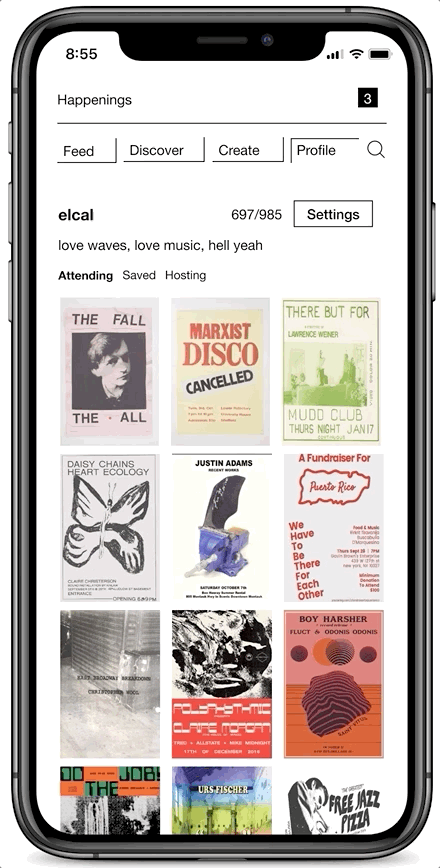 Expand and engage with your social and cultural communities through live experience

Discover events hosted by people and places you follow without distracting noise or algorithms

Keep track of upcoming events you host and/or attend and remember the ones you've enjoyed

Easily host, share, and invite people to your own events, public or private

Freedom to disengage from social media while staying in the know
Make your event information more sharable and discoverable without distracting noise or algorithms
Understand engagement around your events and the people they reach

Help parlay virtual engagement into virtual/physical attendance

Engage users who aren't active on social media or mailing lists

Use the platform as a tool to tell the story of your space, institution, or vision by maintaining an accessible public-facing archive of your programming history
Get Involved
!

Happenings is for and about real, live community, which means we need a real, live community to make it happen. Whether you are interested in institutional or creative partnerships, you are a performer, activist, event organizer, or small business owner, or can offer anything from thoughtful feedback to funding, we would love to hear from you.

To learn more about what we are up to, to join the list for our upcoming beta, or to get involved, get in touch here:
︎︎︎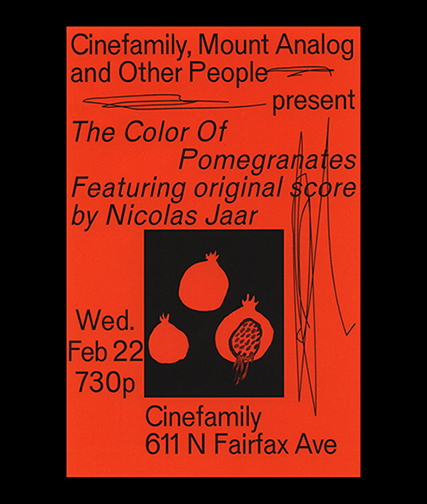 Impossible Effort Inc. 2021